Shrine All-Star High School Band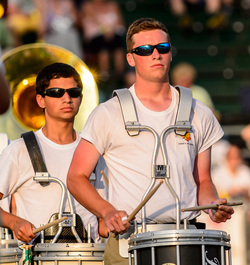 Another All Star Band is being formed for the 65th Annual Shrine Maple Sugar Bowl on August 4, 2018 and the young men and women selected will be among the finest musicians in the twin states.

The Shrine Maple Sugar Bowl is one of the premier all star high school football games in the entire country. The All Star Band first appeared in 2006 and has become a very important part of the Bowl Game. Last year the band took the field for it's halftime show with 100 musicians and it was a thrilling experience for everyone.

The 2018 Band Director will again be Rob Skrocki.
---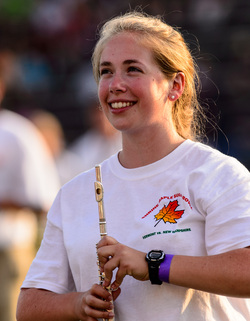 The 65th Shrine Bowl will be played at Castleton University and the All Star Band will perform in both a pre-game parade and halftime show. The parade will be at 3:00 p.m. and the football game at 5:30 p.m. The musicians are marching so that children less fortunate than themselves can someday walk; these are the children in the Shrine Hospitals for whom the Bowl game is played.

Music for the halftime show will be distributed in advance by e-mail.

There will be two days of rehearsal at Castleton University and band members will be housed and fed at no expense to themselves or their families.
---


Below are three forms for band members and their parents to complete and sign. Please mail the forms to the Shrine Office.